The time has finally come; you've decided to get rid of the old car that's been taking up space in your garage for years. It's not doing any good to you by sitting on your property, so why not make some money off of it? Selling your junk car to an auto recycler is a great way to recoup the initial cost of the vehicle and clean out your home. When you are selling a vehicle, you naturally want to get the most money possible for it. Keep reading to learn a few tips for boosting the value of your car and getting an even bigger payday.
Find the Title
The first thing you should do when you're planning to sell your car is to obtain the title. Having the title establishes that you are the owner of the vehicle, which may be able to secure you a higher offer for the vehicle. Plus, having the title in your possession can make the sale go a lot smoother and easier, saving you time in the long run. If you cannot find the title, some scrapyards will still purchase the car. Just be sure to check with them ahead of time to see what their policy on the matter is.
Determine the Condition and Value
Next, you will want to determine the value of your vehicle. The Kelley Blue Book guide can give you a good idea of the value of your car. Just enter the car's year, make, and model on their website to learn what your car's estimated worth is. To determine the actual value of your car, though, you will need to consider its condition in addition to its market value. Has the car been well maintained over the years? Has it been in many accidents? Does the car run? What is the overall condition? Be honest about your vehicle when talking to the scrap yard you are considering working with. Consider making a few minor repairs to boost the value of the vehicle.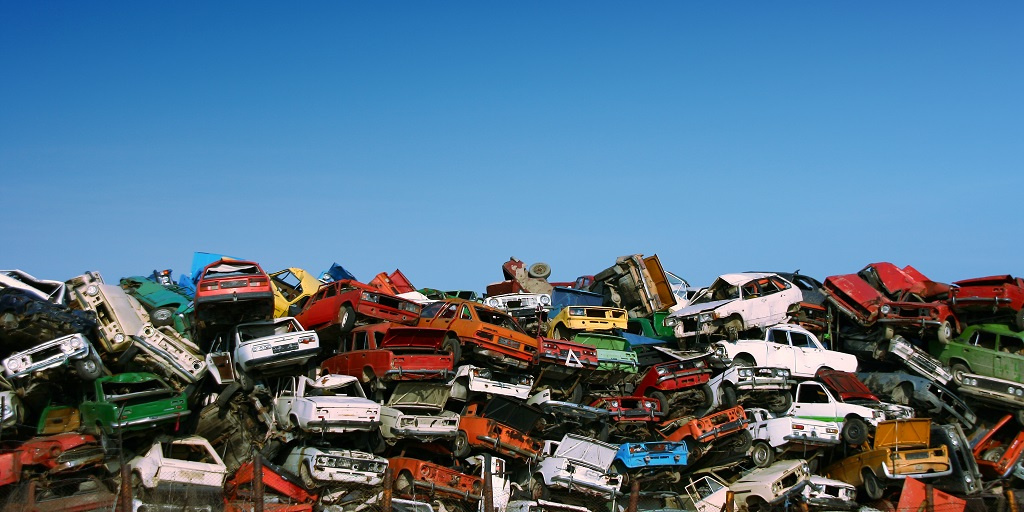 Get Quotes
Using the information you have about your car's market value and condition, start getting quotes from a few different scrap yards and auto recyclers in your area. Do some research online to find who offers
top cash for junk cars in Marietta, GA. Then, call your top contenders and get quotes from them. Be accurate about the car's condition and mention all of the damages. When choosing the scrap yard to work with, be sure to consider more than just the quote. Some facilities charge to pick up vehicles, which can seriously cut into your profits. Others will pay more for specific makes and models of cars. Provide as much detail as possible and look out for the best deal.
Deliver Your Car
Once you have a quote and you've decided where to sell your car, all that's left is to deliver it. You can either drive it to the salvage lot, or they can come to your home to pick it up. Be sure to clean out the car before you deliver it, too, so you don't end up selling something you want to keep.
Contact us at Atlanta Auto Recyclers to learn more about selling your unwanted vehicle to us.