So you're looking to sell your junk car in Atlanta, but don't know where to start? We at
buymyjunkcaratl.com know that it can be an annoying process the first time you junk your car, so here's a quick little guide to get you started.
Where do I start?
Before you sell your junk car, make sure you have the proper documents and know the Georgia state requirements for selling your junk car in Atlanta. You'll need a title for the vehicle in order for most junkyards or junk car buyers to take the car. You'll transfer the title over to them during the sale. You should also check your state's junked car requirements to make sure you have all your paperwork in order. You can find information by quickly searching "Salvaged Vehicle Regulations" for your state.
It is also important to remove any important items from the car before you sell it. Make sure to carefully look through the vehicle for any left over possessions hiding between the seats etc. Make sure to also remove the license plates from the vehicle.
To begin, you can estimate the value of your junk car by taking an inventory of the parts. Are the tires new? Is the GPS system still in good condition? Knowing these things can help you get a higher bid for the car, as these can be resold for profit. You can also use the Kelley Blue Book to get a baseline value for the car. Blue Book ranks cars that are in good, driving condition, though, so you likely won't get anywhere near that. But if you take the Blue Book value and subtract the cost of any repairs needed to get the car running, you can estimate how much cash you can get for your junk car.
Where should I sell my junk car?
After you've prepared your you junk car for sell, it's time to look into where and how to sell your junk car in Atlanta. There are many options–from selling to a local junkyard or donating to a local charity of your choosing. Each has its pros and cons so do your research before making a decision.
Call some local salvage yards and junkyards and ask them their protocol and requirements for buying your junk car. Contacting more than one junk car company allows you to weigh the options — one may tow the car for free but give you less for it while another requires you to drive it to the junk car lot but is willing to give you more cash.
Some junkyards may even pay you more if you dismantle the car yourself — but only do this if you know what you are doing! Don't try to take your car apart if you are a novice, you may cause more damage to the car and ruin the chance of a good offer.
Once you've looked into the options, it's time to sell your junk car in Atlanta!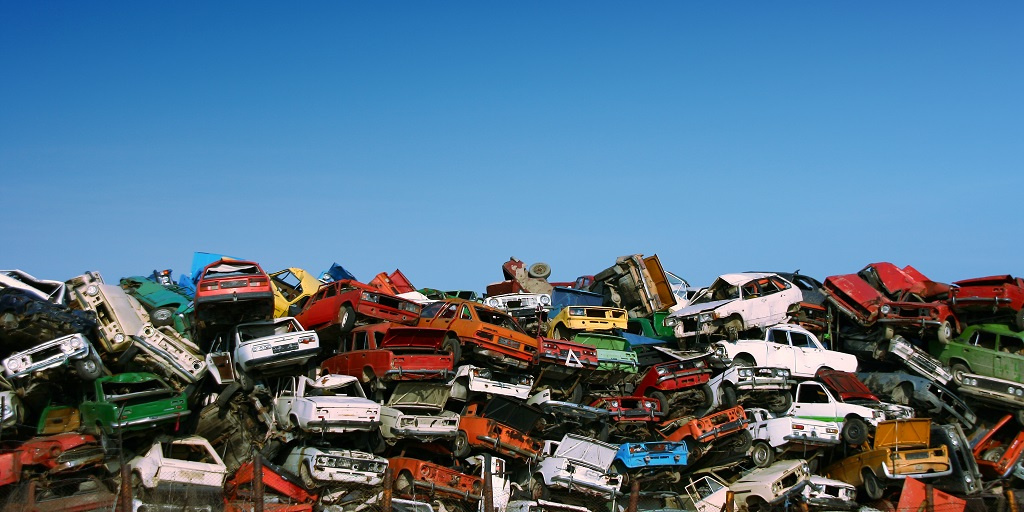 How do I sell my junk car?
Depending on where you've chosen to sell your car, you either have to drive it to the car yard or they or the a company can come and tow it for you. Some junkyards may offer you a bit more if you can transport the vehicle to them, but I would suggest only taking this approach if the car is in working condition and you feel comfortable making that choice.
The alternative would be to have a company tow your junk car away. This is definitely the most convenient option, as you can schedule a time that works best for you and the company will pay you cash for your junk car on the spot. Beware, some traders may lower their offer once the car has been loaded up, so it is very important to know the value of your car and not allow any one to lower the price that you agreed to.
Once the car is out of your possession and you've been compensated, make sure to return your license plates to a DMV and cancel your registration. It can be easy to forget this step after being so relieved to get rid of your junked car, but it is important to do so.
Selling a junk car can seem like a time consuming and heart aching task, but with BuyMyJunkCarATL.com, selling your junk car has never been easier. To find out more, call us today at
678-927-0987.